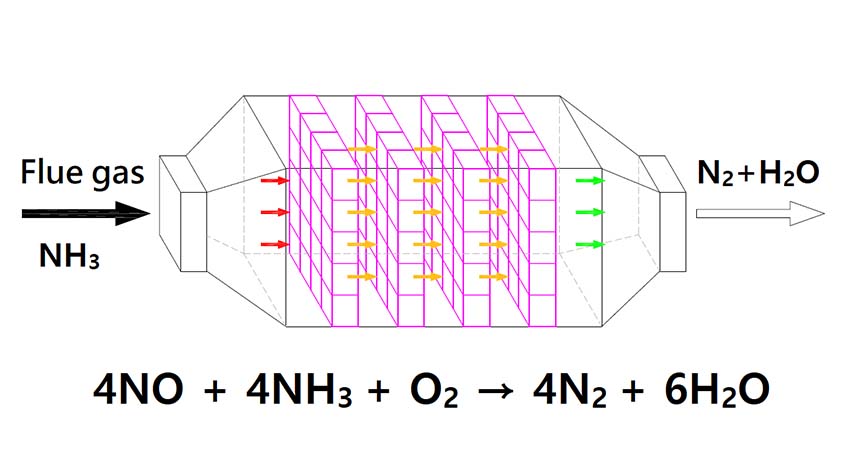 Purpose
To remove the primary pollutant, NOX ,which can undergo chemical reactions in the atmosphere to form secondary pollutants, such as Photochemical smog, in order to reduce the production of photochemical pollutant in Earth's atmosphere to protect Earth.
Reaction principle
Selective Catalytic Reduction (SCR). Use NH
3
as reductant agent and inject it into the system in a certain proportion (NH
3
/NO
X
) (usually equivalent to the NO
X
concentration) and fully mix with the exhaust gas. In the condition of Oxygen existence, after the catalytic reaction of catalyst, the NO
X
would be reduced to harmless N
2
and H
2
O.
The main reaction of NH3 –SCR can be expressed as:
4NO + 4NH
3
+ O
2
→ 4N
2
+ 6H
2
O