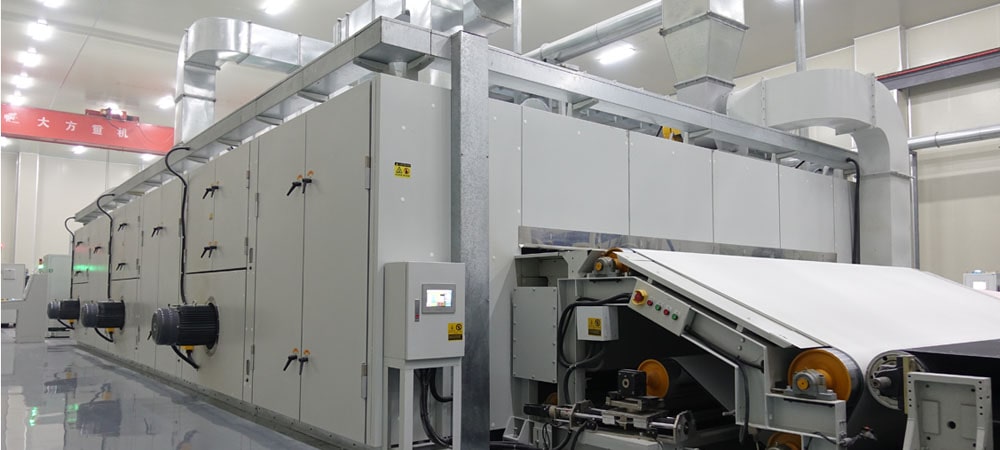 "RITEX" was founded in 2006 and the team member is mostly from heat energy, air flow, and automatic equipment technology fields.
We devoted to innovation development and applied our experiences to the rear stage process of nonwoven fabrics including heat melting, chemical finishing, drying, winding, and slitting equipment for fields of hygiene fabric, filter fabric, needle punching carpet, vertical cotton, and airlaid paper.
Meanwhile, we also do integration of varied exhaust heat recovery to save energy. We applied the concept of heat recovery to environmental protection management procedures including exhaust electrostatic purification and sludge dryer.
Products