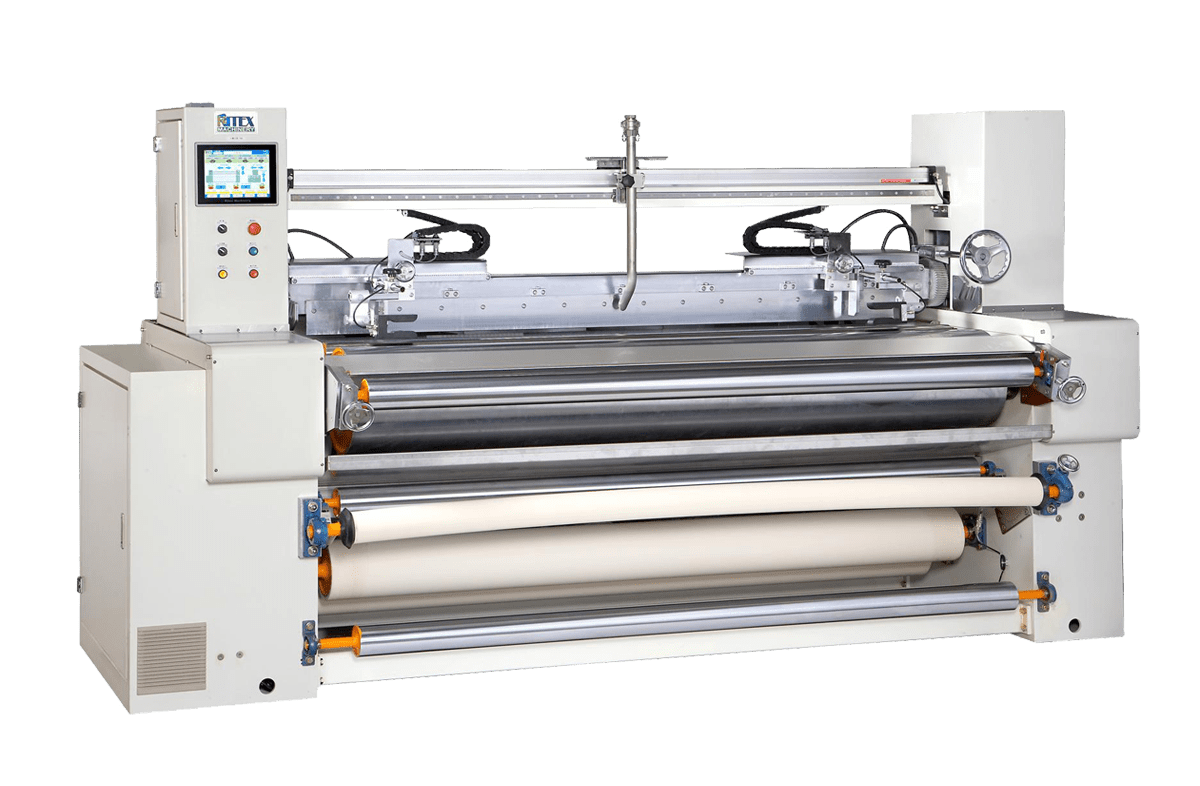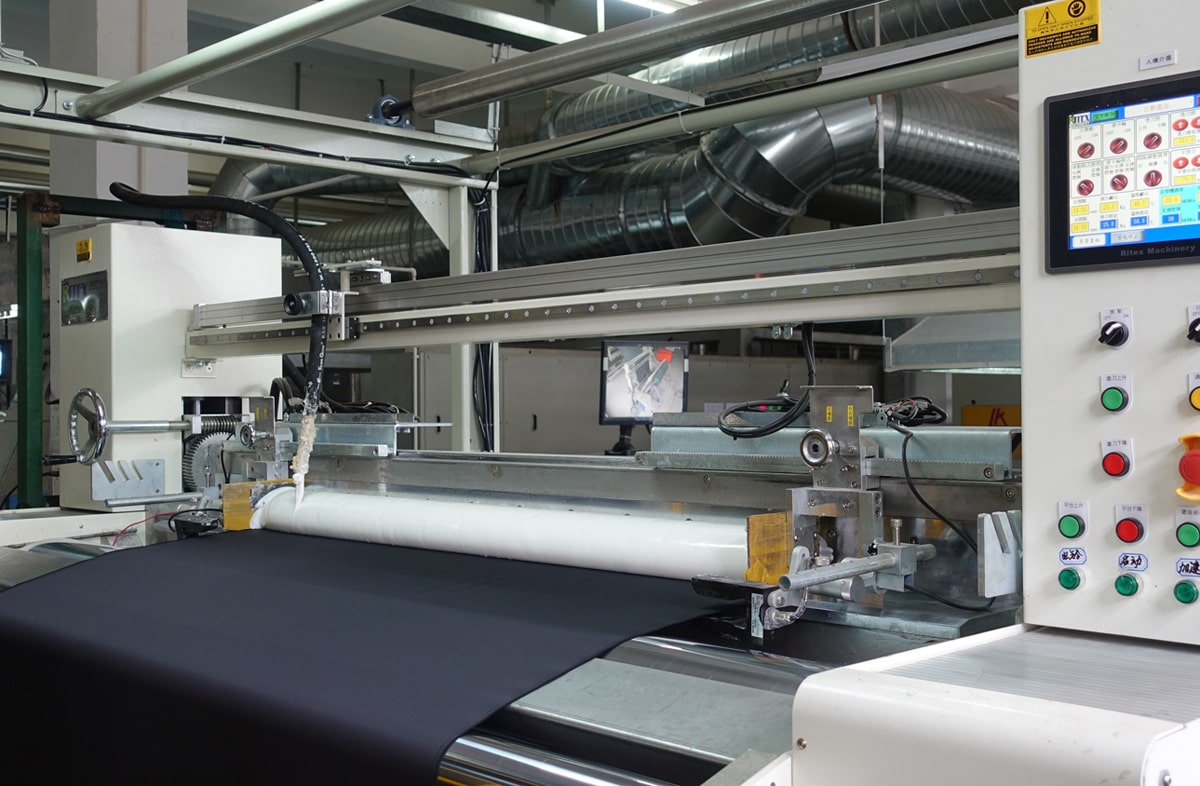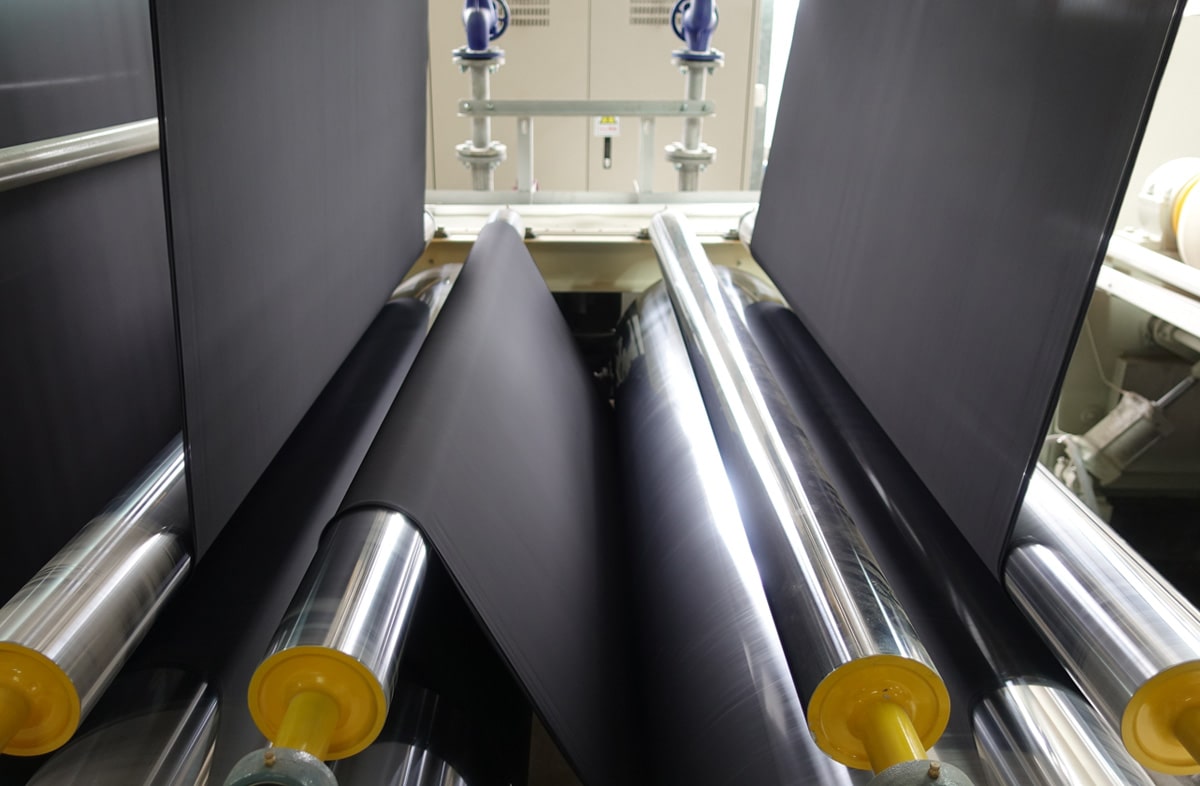 Application concept of coating machine
Due to the single-side functional process requirement of fabric, use chemicals or pigments on the fabric surface with coating method is able to achieve the functions of waterproof, cracking-yarn resistance, fireproof, waterproof breathable, and flame retardant.
According to different functional requirements, the amount of chemical coating is also various. The design of a coating machine depends on the coating amount and chemical features. RITEX combined the design of coating knife, rod and equivalent flux, then came out with RCK multi-functional coating machine which can supply both for foaming and average gluing.
For RCK multi-functional coating machine, the range of chemical usage includes two categories of oil and water, such as PU adhesive, acrylic resins, pigments, rubber, PVC plastic, colored plastic, and waterproof glue, etc.
Meanwhile, we also aimed on reducing the moisture content and lower the penetration of water-based chemical by air-mixed foam coating to achieve the single-side process requirement. The best advantage of foam coating is energy saving (low moisture content) and softer fabric (no need thickeners), which should be the first choice for the future process of environmental friendly and energy saving.