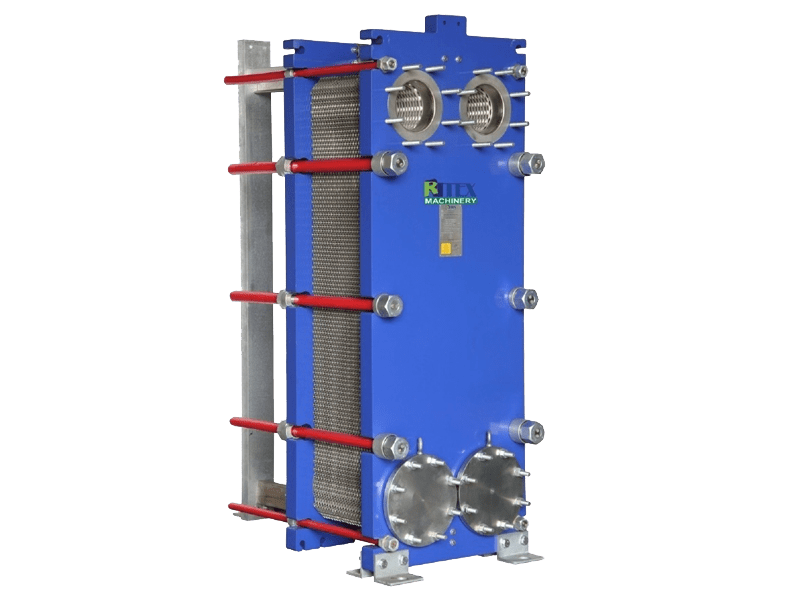 Facility: Continuous desizing machine waste hot water
Type of waste heat: Liquid ( waste hot liquid)
Flow rate of waste heat: 10 M3/hr
Temperature of waste heat: 92~97 ℃, normal operation temperature is 93~96 ℃
Heat recovery way: Use plate heat exchanger to recover the hot water to be used for desizing machine process. The temperature and flow rate of recycling hot water is 82~92℃ and 10~12 M3/hr.
Design concept: Adopt high-efficient plate heat exchanger to combine with PLC+HMI automatic control system and automatic backwash system to recover heat.